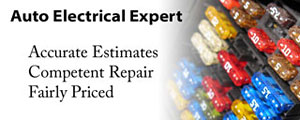 Keystone Auto Electrical

West Chester, PA.
Car Electrical Problem to discuss?
Call
(610) 344-7796
We'll fix it.
Car Electrical Problems Fixed

Your auto electrical problem will be fixed here.

There is no car electrical problem that can't be solved, and the cost will be fair based on what has to be done.
You need your car, call the right shop to fix it.
You will get an Accurate Estimate.

An
accurate estimate
is a good starting point that helps both you and the mechanic feel comfortable about how a repair will go.
All work is guaranteed.

Call
(610) 344-7796
and we'll fix it.
Competent Repairs Fairly Priced.
Fix your car once, and keep driving.
Mon – Fri, 8:30 – 5:00
Car Electrical Repair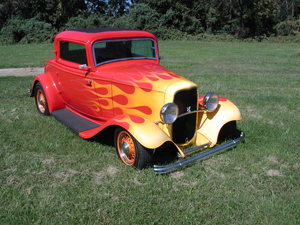 12/06/10 Bob – Yahoo
"I've had lots of trucks, cars, boats, motorcycles, and antique cars all my life. I recently had a truck with a power loss problem. I took it to two good mechanics I used for years, and couldn't find answers to the problem in a three week period. Took it to Jerry and three days later the truck was running great. Very, very thorough.









Keystone Auto Electrical

105 N. Chester Road
West Chester, PA 19380
(610) 344-7796
Mon. – Fri. 8:30 AM – 5:00 PM
Sat. – Sun. Closed