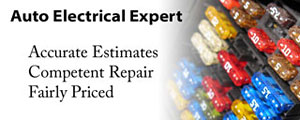 Keystone Auto Electrical

West Chester, PA.
How Much Does Car Electrical Repair Cost?

That depends. No one can answer your question without evaluating your car. You're vehicle's electrical system is a complex thing, and electrical issues can be as unique as you are. Because of this, a great deal of effort goes into providing an accurate estimate.

Your car's intermittent or unusual electrical problems need experience, focused attention, and a greater depth of knowledge then you'll get from general car repair. You need accuracy over convenience or speed, the last thing you want is an ill-informed estimate. Much more expense is involved when they install unneeded components and your car fails again. What a letdown, and you still need a competent car electrical shop. I see it all the time, jobs made twice as costly due to the charm of a thoughtless estimate.

If you're frustrated because your car isn't fixed yet, allow me to estimate your electrical issue. I'll give you an accurate estimate. That's a good starting point that helps both of us feel comfortable with how your repair will go. I know that's not a specific answer when it comes to the cost, but I offer you this: Your auto electrical problem will be fixed here, and the cost will be fair based on what has to be done.

All work is guaranteed!

COVID-19

I'm still working!
If you need me call and leave a message, I'll get back to you.
Call
(610) 344-7796
and we'll fix it.
Competent Repairs Fairly Priced.
Fix your car once, and keep driving.
Mon – Fri, 8:30 – 5:00
How Much Does It Cost?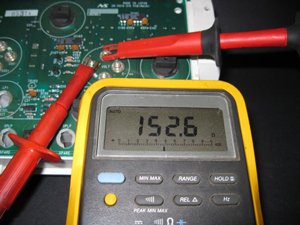 "Keystone Auto Electrical exemplified honesty, integrity, competence and an understanding that a customers time and money are valuable to them and they will not waste either. These are not Parts Changers, Hobbyists, or Handymen, they are professionals at what they do, and what they do is solve your problem the FIRST TIME!"
– Doug.





Keystone Auto Electrical

105 N. Chester Road
West Chester, PA 19380
Mon. – Fri. 8:30 AM – 5:00 PM
Sat. – Sun. Closed