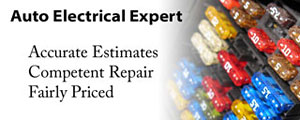 Keystone Auto Electrical

West Chester, PA.
How Much Does Car Electrical Repair Cost?

It's a natural question. People don't understand how complex car electrical problems can be, or the effort that goes into an accurate estimate.

Commonly known electrical problems are estimated easily by regular garages. I don't see the easy failures much.

Intermittent or unusual electrical problems need experience, focused attention, and a greater depth of knowledge.

There is no easy answer to your "how much" question, but I can say that off the cuff estimates of electrical work turn sour quickly. I've seen a lot of sour over 40 years, jobs made twice as costly due to the charm of a thoughtless estimate.

If you're frustrated because your car isn't fixed yet, allow me to evaluate your car electrical issue, I'll give you an accurate estimate. That's a good starting point that helps both of us feel comfortable with how your repair will go.

I know that's not a specific answer when it comes to the cost, but I offer you this: Your auto electrical problem will be fixed here, and the cost will be fair based on what has to be done.

All work is guaranteed.

Call
(610) 344-7796
and we'll fix it.
Competent Repairs Fairly Priced.
Fix your car once, and keep driving.
Mon – Fri, 8:30 – 5:00
How Much Does It Cost?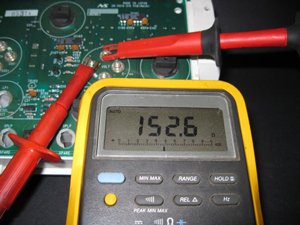 "Keystone Auto Electrical exemplified honesty, integrity, competence and an understanding that a customers time and money are valuable to them and they will not waste either. These are not Parts Changers, Hobbyists, or Handymen, they are professionals at what they do, and what they do is solve your problem the FIRST TIME!"
– Doug.





Keystone Auto Electrical

105 N. Chester Road
West Chester, PA 19380
(610) 344-7796
Mon. – Fri. 8:30 AM – 5:00 PM
Sat. – Sun. Closed