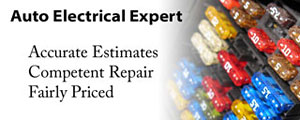 Keystone Auto Electrical

West Chester, PA.
Car Engine Light Issues

The check engine light is frequently misunderstood and misdiagnosed.

Electronic engine control circuits are complex and can frustrate even well-trained mechanics.

It makes sense to have someone who Specializes in Auto Electrical Systems make sure your check engine light stays off.

The computers that govern your engine controls are very sensitive. They monitor every subsystem closely. When a fault sets the check engine light, it's not always obvious.

An auto electrical specialist gains a depth of knowledge many general mechanics won't acquire. If your check engine light issue is beyond the usual, have Keystone Auto Electrical look at it. The outcomes are better.


All work is guaranteed!

Call
(610) 344-7796
and we'll fix it.
Competent Repairs Fairly Priced.
Fix your car once, and keep driving.
Mon – Fri, 8:30 – 5:00
Engine Light Issues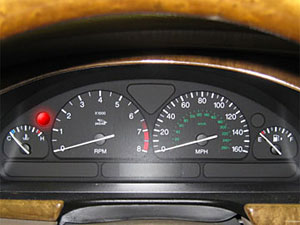 "I have nothing but praise for Keystone Auto Electrical and Jerry for their work and customer service. This is really a top notch and very thorough operation. One note to potential customers – when these guys fix something, they want to make sure it's fixed so you don't have to come back and this may take a little time so be patient – it's worth the wait!"
– Dakota.





Keystone Auto Electrical

105 N. Chester Road
West Chester, PA 19380
Mon. – Fri. 8:30 AM – 5:00 PM
Sat. – Sun. Closed