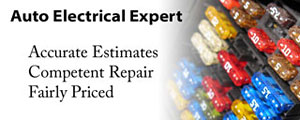 Keystone Auto Electrical

West Chester, PA.
Starting Issues Are Electrical Problems

We specialize in car electrical problems. It's all we do.

If you have a starting problem that's not fixed yet, consider Keystone Auto Electrical. We have a lifetime of practice with unusual starting problems.

You need a car that starts, if your car isn't reliable, call an expert in starting systems. The outcomes are better.

If you need us in the future, bookmark us or search: "Car Electric Shop - West Chester PA"


All work is guaranteed!

COVID-19

I'm still working!
If you need me call and leave a message, I'll get back to you.
Call
(610) 344-7796
and we'll fix it.
Competent Repairs Fairly Priced.
Fix your car once, and keep driving.
Mon – Fri, 8:30 – 5:00
Starting Issues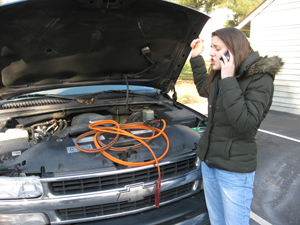 "I had spoken to many mechanics in the area and their respected name was mentioned quite frequently. Not only are they good at what they do, they are honest and very reasonable."

– Dantocci4Realty66





Keystone Auto Electrical

105 N. Chester Road
West Chester, PA 19380
Mon. – Fri. 8:30 AM – 5:00 PM
Sat. – Sun. Closed