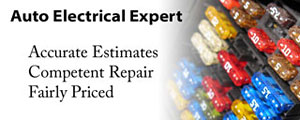 Keystone Auto Electrical

West Chester, PA.
Car Electrical Wiring Fixed

When you choose a repair shop with a long history of successful automotive wiring repairs, who practice their specialty daily and cares about fixing your car right, you won't have to worry about recurring electrical problems.

We routinely repair cars with;
• Fire Damaged Wiring
• Mouse Damaged Wiring
• Corroded, Shorted, or Broken Wiring

You found an automotive electrical shop that specializes in wiring issues. Don't gamble with your wiring problem, have a specialist fix it.


All work is guaranteed!

Call
(610) 344-7796
and we'll fix it.
Competent Repairs Fairly Priced.
Fix your car once, and keep driving.
Mon – Fri, 8:30 – 5:00
Wiring Repair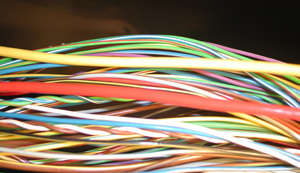 "This place is great! I had a MAJOR short in the wiring with my Audi S4 where the entire harness needed to be completely rebuilt. This happened to the car out of no where. The Audi dealership said it was going to cost $8,000 to fix it (it's a 9 year old car and only worth that much). I took it here and after they looked it over, they said they could fix it for under $2,500. They fixed it over 2 years ago and it has been working great. They saved me from having to junk my car. Thanks!"

– Joe B, Yelp





Keystone Auto Electrical

105 N. Chester Road
West Chester, PA 19380
Call (610) 344-7796
Mon. – Fri. 8:30 AM – 5:00 PM
Sat. – Sun. Closed