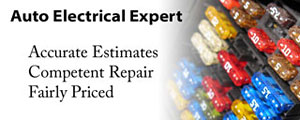 Keystone Auto Electrical

West Chester, PA.
Car Lighting Repair

The lighting circuits in your car are important. When your lighting issue becomes more than the usual bulb or switch consider calling a car electrician. The lighting systems on modern cars are technical. They normally perform great, and with less problems. But when something does go wrong, it's more complex to Troubleshoot Correctly.

A car electrician will focus on parts of your lighting system that general auto repair shops may not even realize are important. It makes him accurate in Estimating the Cost to Fix Your Car.

An accurate estimate is a good starting point that helps both you and the mechanic feel comfortable about how a repair will go.

An automotive electrician will provide a better outcome to your car lighting problem.


All work is guaranteed!

Call
(610) 344-7796
and we'll fix it.
Competent Repairs Fairly Priced.
Fix your car once, and keep driving.
Mon – Fri, 8:30 – 5:00
Lighting Repairs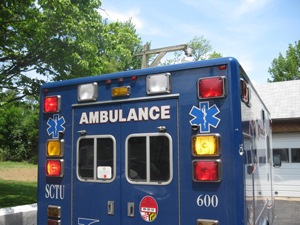 03/19/2014 John W. – Yelp
"My mechanic was unable to repair a difficult headlight issue with my daughters Toyota Avalon, he recommended me to Keystone Auto Electrical. Jerry was able to isolate the damaged part, obtain a replacement and fix the problem. His communication style is straight forward, honest and from my experience he is an expert when it comes to diagnosing the complexity of modern electrical systems. Without Keystone, my only option would have been a Toyota dealership. Since in my case, we were dealing with very expensive parts, having my daughter's car repaired by Keystone saved $800 – $1,000. If you have an electrical problem and you are told to take the car to a dealer for repair, Keystone can save you both money and aggravation."





Keystone Auto Electrical

105 N. Chester Road
West Chester, PA 19380
Mon. – Fri. 8:30 AM – 5:00 PM
Sat. – Sun. Closed