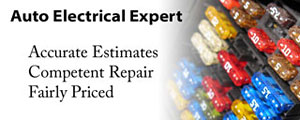 Keystone Auto Electrical

West Chester, PA.
Car Fuse Problems Fixed

Don't use a bigger fuse!
It's warning of an electrical problem.
You can be sure of it.

If your fuse keeps blowing, and your local garage is having trouble fixing it, consider an electrical specialist. An Experienced Car Electrician will give you an accurate cost estimate. We have a lifetime of practice on car electrical issues.

An accurate estimate is a good starting point that helps both you and the mechanic feel comfortable about how a repair will go.


All work is guaranteed!

Call
(610) 344-7796
and we'll fix it.
Competent Repairs Fairly Priced.
Fix your car once, and keep driving.
Mon – Fri, 8:30 – 5:00
Fuse Problems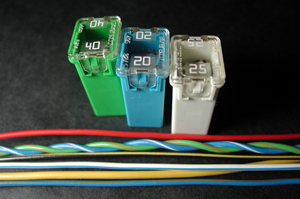 09/01/2009 Tina Z. – Yelp
"This place is absolutely amazing. After 3 shops looked at my car for a total of 3 weeks without fixing it, Jerry at Keystone Electrical fixed my car in 3 hours! This guy is some kind of doctor-detective-artist-engineer-wizard of a mechanic. He's also a clear and courteous communicator, and an honest business man. If your car has an electric issue of any sort, don't waste your time and money anywhere else. Jerry is a down-to-earth genius of all things wired and well worth the trip from Philly."





Keystone Auto Electrical

105 N. Chester Road
West Chester, PA 19380
Mon. – Fri. 8:30 AM – 5:00 PM
Sat. – Sun. Closed